I've been thinking a lot about preserving games and the materials that come with them lately. I have some rare stuff, but not a lot and nothing insanely rare. Often when I go to buy something like the Family Basic or the Nintendo Data Recorder, I look them up, I check out what should come with them and 90% of the time its super difficult to see a full set of items, but even more so, the images are usually TINY and we're probably scanned 10 – 15ish years ago.
Take this Nintendo Data Recorder Manual Image, one of the top results on Google:
Now, here's my scan: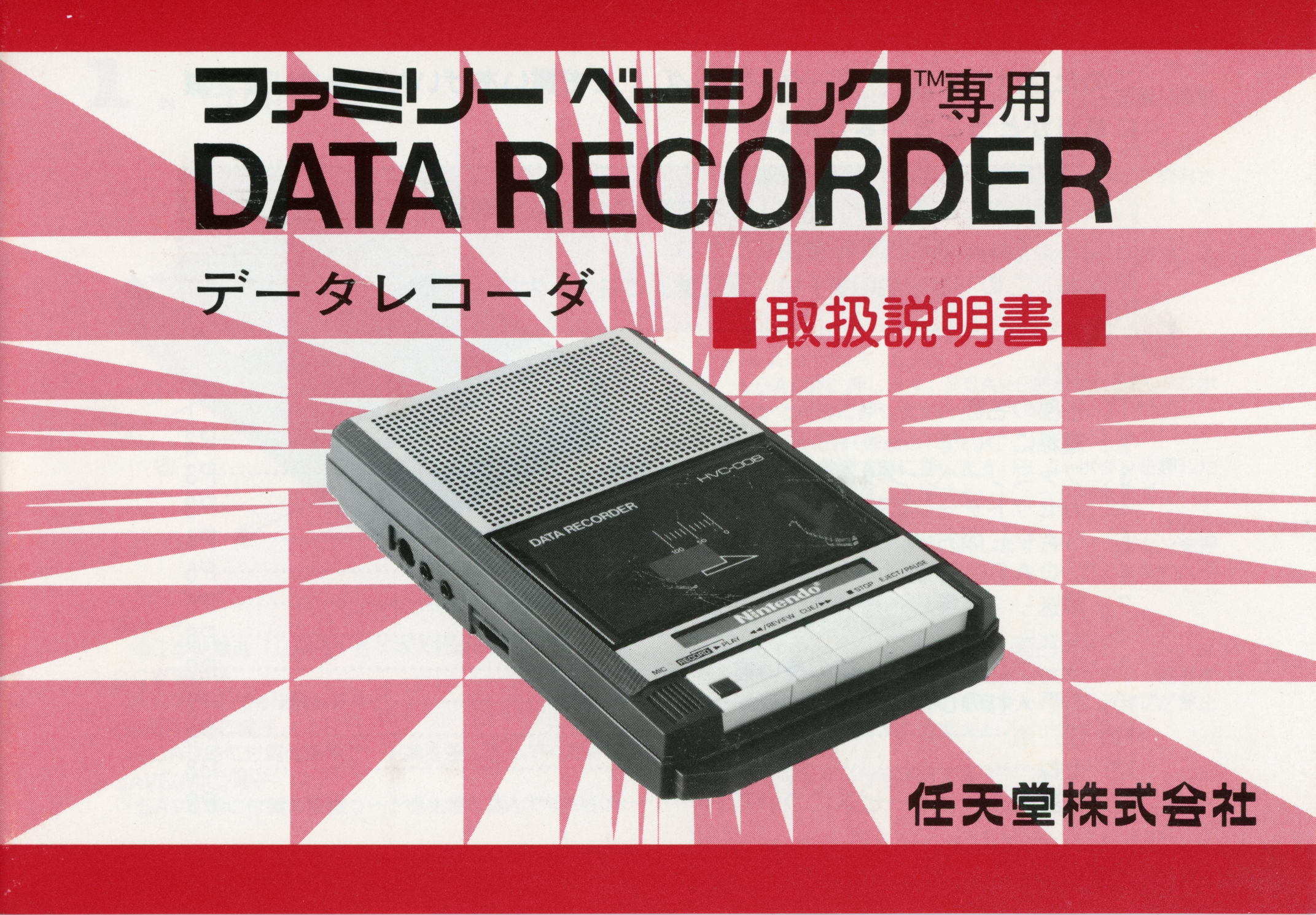 Now this isn't by any means the best resolution we can achieve, this is the "minimum" you would use for printing. I've been making much bigger scans too and storing the on a hard drive, more importantly I've done a full scan of it, and made it into a PDF! You can see it here: https://archive.org/details/DataRecorderManual
I've scanned a few others already too which you can find at this link: https://archive.org/details/@shaneobrien
I'll be adding more things every once in a while so I've added a link to the menu bar up top, check it out!
I also stumbled across these tweets:
A message to the entire video game community.

Click this link: https://t.co/fvWiWjqjVu

Scroll through it. Top to bottom. Do it now.

THAT is what we face as a community if we don't start preserving games.

Reach out to golden age programmers and beg them to preserve their work.

— Indie Gamer Chick #DiscoverIndies (@IndieGamerChick) January 6, 2019
Merry Christmas everyone, let's talk about SimCity on the NES. Today we published the results of about a year of research on this unreleased Nintendo work, and uploaded relevant files – including the game – to the Internet Archive. You should take a look! https://t.co/HmvWYy3sXy pic.twitter.com/yhm6OJvqaw— Frank Cifaldi (@frankcifaldi) December 25, 2018

Click here to read the thread
While I agree 100% that we need to make backups, I am afraid of the big N coming along and threatening me for uploading copies of their games, so, unfortunately, for now you won't be seeing any ROMs or CD backups on Super MegaByte, but I am making backups of my library and storing them for my own personal use and if I stumble across anything ULTRA RARE I'd even let someone borrow it for archival purposes!
I'd love to hear any thoughts on backing up games and digitising manuals / booklets / covers etc, especially if you have any tips or tricks, the biggest headache is magazine like manuals which don't use staples and are glued / stitched together into a spine, so hard to get a good scan of them without folding them into oblivion!